The Traditional Weinstube in the "Bohnenviertel"
Our beloved "Weinstube" is open again.
Starting Monday, August 18th 2021, the "3-G Rule" is in effect independent of the incidence rate in Stuttgart.
This means, in order to enter the Restaurant, you will have to provide either proof of vaccination, proof of being COVID-recovered or a negative test which is no more than 24 hours old. Please provide your documentation immediately upon entering. Additionally, all previous safety measures are still in place including the Mask Mandate (FFP2, N95, or surigcal mask) which is in effect while inside the building when not seated at a table. Lastly, the contact tracing form is also required to be filled out. You can register easily at your table with the LUCA app or fill out a paper contact tracing document.
Current guest information can be found here: 3G-Rule, Health and Safety Measures
We thank you for your understanding and look forward to welcoming you in our Weinstube.
Yours, Andreas Scherle and the whole family and team
Our "Weinstube"
The time-honored Swabian "Weinstube" is a mainstay in Swabian culture. As a primarily wine drinking culture, "Weinstube" have always been watering holes for locals to gather, drink wine by the "Viertele" (quarter liter or approx. 8oz glasses at a time), and share food with one another. Similar to an English Pub or Tavern, a "Weinstube" is a local institution which has been in operation for generations with the traditional decor to match. Other than a bit of renovation over the years, the interior of our "Weinstube" remains almost identical to how it was when it opened almost 120 years ago.
Our guests are offered a nice "Viertele" from over 40 wines by the glass or one of our 500 affordably priced wines by the bottle. Additionally we offer traditional Swabian Cuisine made exclusively with fresh meat and produce. Our Chef prepares everything from scratch, Swabian "Ravioli" to Swabian dry-aged striploin Steak with hand made Spätzle in traditional Swabian fashion.
We would like to give our regulars as well as walk-ins equal opportunity to get a seat in our small restaurant. Therefore, we only accept reservation sizes of a minimum of 4 and up to a maximum of 15 guests. We thank you for your understanding.

When making reservations, we do not reserve entire tables but seats at a table. Therefore, there is the possibility you will not have your own table and will be seated with other guests as is traditional in this type of restaurant.
If you would like to reserve seats in our "Weinstube" (between 4 and 15 people) or you have another question, please feel free to call us: +49 711 24 01 63 or contact us via email at mail@weinhaus-stetter.de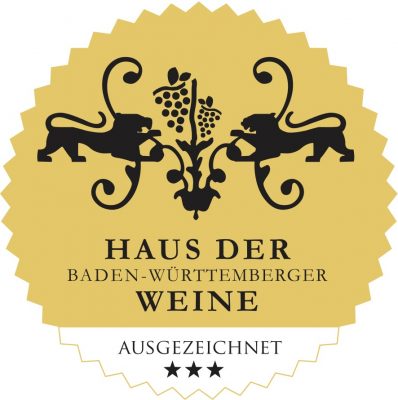 Accepted payment methods
Please note: We do not accept credit cards at this time.