Andreas Scherle's Recommendations
On this page I will be recommending you many of my favorite winemakers and their wines which are, in my opinion, among the best wines in the German wine scene.
They shape German wine culture through the natural expression of the wines grown on mostly very stony soils with a distinctive character.
As a wine lover, you have to have tried the wines the top producers have to offer in order to see and taste how grand German wines can be.
In the last few years in particular, the crystal clear rieslings of Thomas Haag have been inspiring.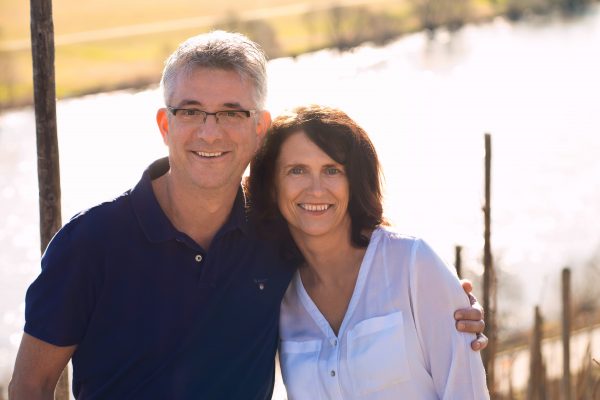 Thomas & Ute Haag
Weingut Schloss Lieser
Weingut-Schloss-Lieser-Thomas-Ute-Haag©by-Mekido
The then run-down Weingut Schloss Lieser in Mosel was purchased by Thomas Haag and his wife Ute in the 1990s.
They have, since then, through very hard work both in the vineyards and the cellar brought their winery to the pinacle of German wine.
The goal of Thomas Haag has always been to make unique and special rieslings of the highest quality. Thomas has managed this – even in difficult vintages – impressively well each year.
All renowned wine guides rate Weingut Schloss Lieser with the highest ratings of 5 out of 5 stars.
We find it outstanding that Thomas Haag has over the years built his portfolios to eight GROSSE LAGEN. Through the Terrior, connection with nature, minimal handling and spontaneous fermentation, Thomas is able to produce wines with incredible precision such that the differences between vineyards can be differentiated by taste.
His slate-soil shaped wines inspire with their complexity, minerality and invigorating acidity.